We love our community here in Downtown St. Catharines and are always so eager to welcome new, thriving businesses into our neighborhood. Garden City Essentials recently opened a brick and mortar store in our neck of the woods, promoting its incredible vision of self-care and love of the earth!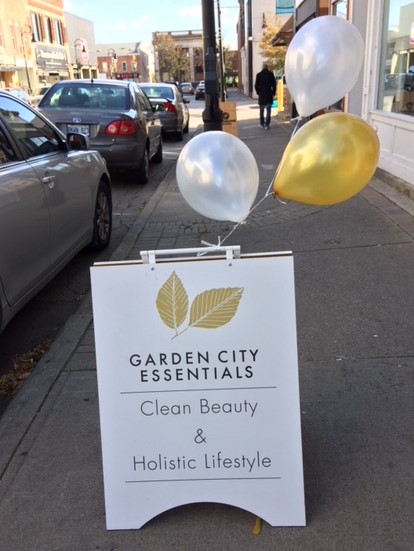 We're a neighborly bunch here in Downtown St. Catharines, so we're thrilled to welcome a new addition to the mix. Garden City Essentials opened a brick and mortar store in October, and we couldn't be happier to have her in our neck of the woods.
The shop's founder, Jolene Antle, has been working in the holistic industry since her early days in   the theatre and film industry. She started experimenting with botanicals and other natural ingredients in her kitchen, developing skincare products that she turned into a thriving online business that promotes self-care and love of the earth.
Her store is as cute as they come, with a minimalist interior that really lets her gorgeous products shine. Jolene is laid-back and knowledgeable about her products, so if you come with questions, she'll be able to help you out. She's a Certified Nutritional Practitioner, so her advice is backed by experience and dedicated study.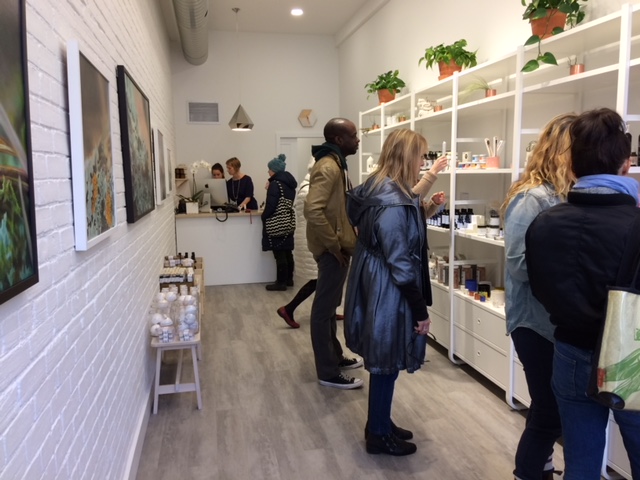 Her store carries all manner of holistic, natural beauty and lifestyle products, and we're so glad to have them so close. Garden City Essentials is just two doors down from our shop, and Jolene is a lovely person who can sort you out with the right product for your needs.
We especially love her small batch skincare line, because when you work as hard as  we do, there's a definite need for a little pampering in the mix. The rose geranium facial toner is a must see, if just for the lovely scent alone!
If you can't make it down to James Street, you can always check her website. Her products are all available for purchase online, and you can source any product you want directly to your home. Though we have to say, we think it's worth a trip to come in person! We could probably spend hours in here just testing different products. And we might, too!
Garden City Essentials is open Tuesday to Saturday from 11 to 6.