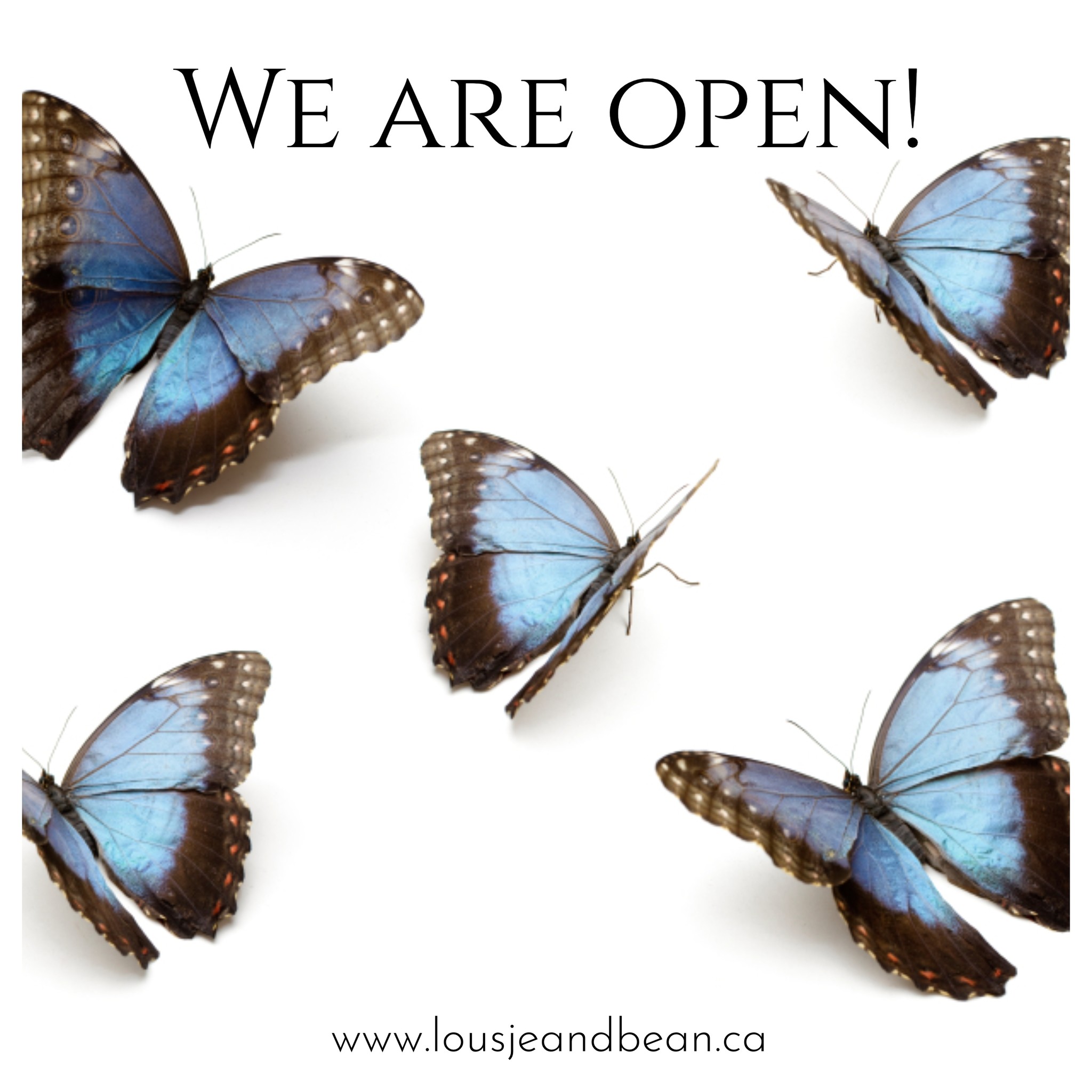 Lousje & Bean's Commitment to you
While our doors will remain OPEN, we are committed to keeping
Lousje & Bean a safe and enjoyable shopping experience and are taking additional steps to ensure the health and well-being of our customers.

We are following the guidelines set out by the Public Health Agency of Canada and the World Health Organization. Our little Boutique is being cleaned throughout the day, with special attention being paid to our fitting rooms, cash desk areas, washroom & door handles. Feeling confident it is as clean, safe & germ-free as possible.

We would love to see you in our Boutique!
However if you prefer to shop from home, our online store (www.lousjeandbean.ca) will continue to be updated with all of our new arrivals! You can order your favourite items and we can deliver quickly almost anywhere. And, for a limited time, we are offering FREE SHIPPING anywhere in Canada!

Please call us (905-397-7325) or email us ([email protected]) with any questions you have. We are here to help you with all your styling needs, whether in-person or at a distance. Thank you for continuing to shop with us and we look forward to seeing you soon.


~ Lousje, Tessa & Darcie


Lousje & Bean's Commitment to you
While our doors will remain OPEN, we are committed to keeping
 Lousje & Bean a safe and enjoyable shopping experience and are taking additional steps to ensure the health and well-being of our customers.
 
  We are following the guidelines set out by the Public Health Agency of Canada and the World Health Organization.  Our little Boutique is being cleaned throughout the day, with special attention being paid to our fitting rooms, cash desk areas, washroom & door handles. Feeling confident it is as clean, safe & germ-free as possible. 

We would love to see you in our Boutique! 
However if you prefer to shop from home, our online store (www.lousjeandbean.ca) will continue to be updated with all of our new arrivals! You can order your favourite items and we can deliver quickly almost anywhere. And, for a limited time, we are offering FREE SHIPPING anywhere in Canada!

Please call us (905-397-7325) or email us ([email protected]) with any questions you have. We are here to help you with all your styling needs, whether in-person or at a distance. Thank you for continuing to shop with us and we look forward to seeing you soon. 

~ Lousje, Tessa & Darcie