There are so many unwritten "rules" of fashion. From wearing white after Labor Day to combining different types of denim, there are an endless number of fashion faux pas. While some fashion rules are useful, we believe a lot of them of them are unnecessary. One of our least favorite of these fashion principles is the idea that you shouldn't wear horizontal stripes. We hear this all the time, and it breaks our hearts! We believe this is a classic pattern that suits just about anyone, and we love incorporating it into our designs!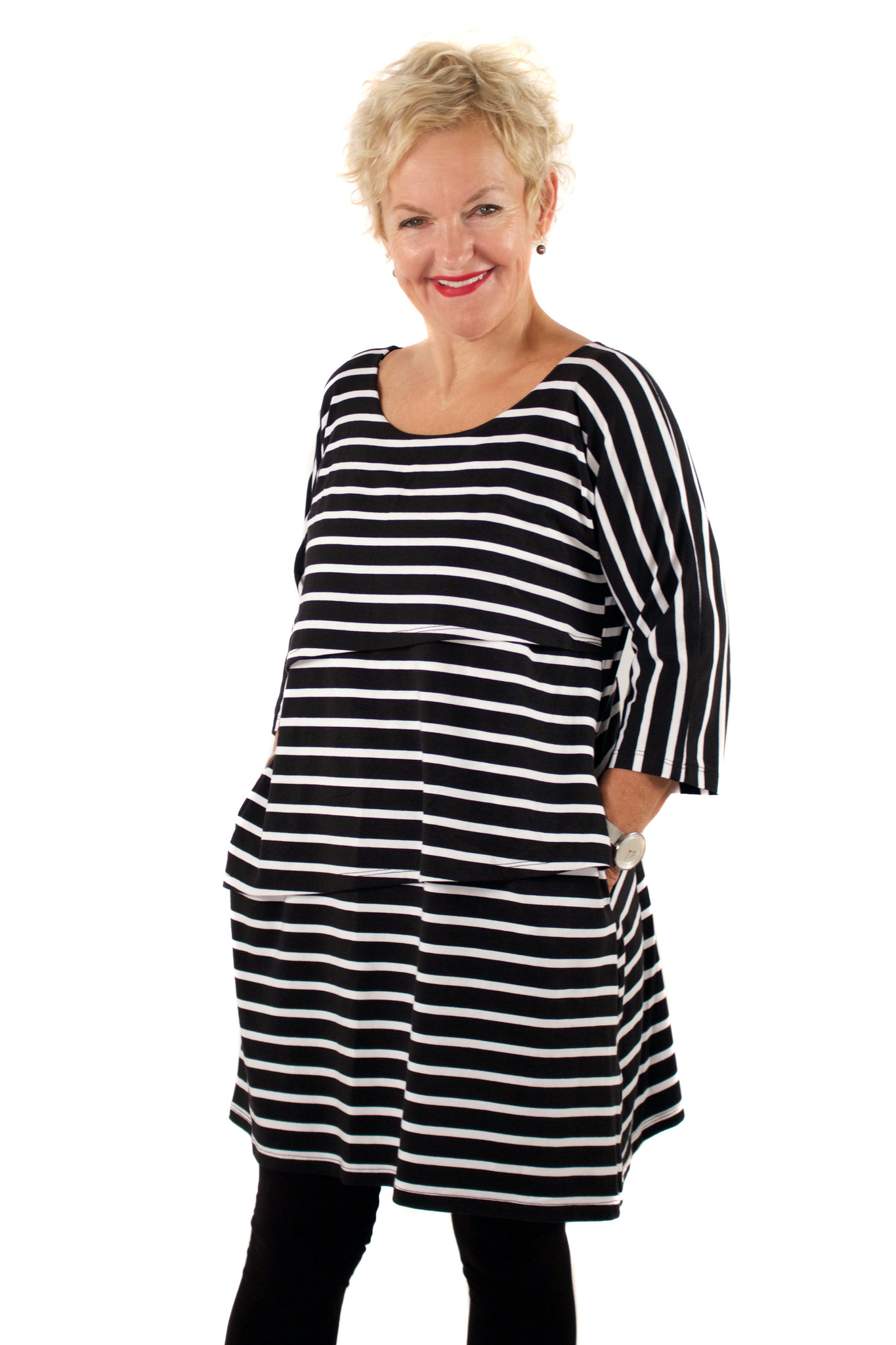 Stripes make you look slimmer.
Believe it or not, there's a scientific study to support this!
Hermann von Helmholtz was a 19th century German scientist who compared a square made of vertical lines to one made of horizontal lines. Participants in his study perceived the horizontal squares as taller and thinner than the vertical squares. This finding was put to the test by Dr. Peter Thompson, a psychologist and visual perception expert at the University of York. He showed pictures of women in vertical and horizontal stripes and found that horizontal striped clothes made the subjects appear slimmer.
Stripes are timeless.
In addition to their slimming effect, stripes also have a classic aesthetic that ages beautifully. From Audrey Hepburn to Michelle Obama, the stripe has made its way across the decades into the closets of just about everyone. Compare that timelessness with the instant decade recognition of a pattern like
paisley or gingham, and you'll see why stripes have always been a classic. (Though we love paisley and gingham, too!)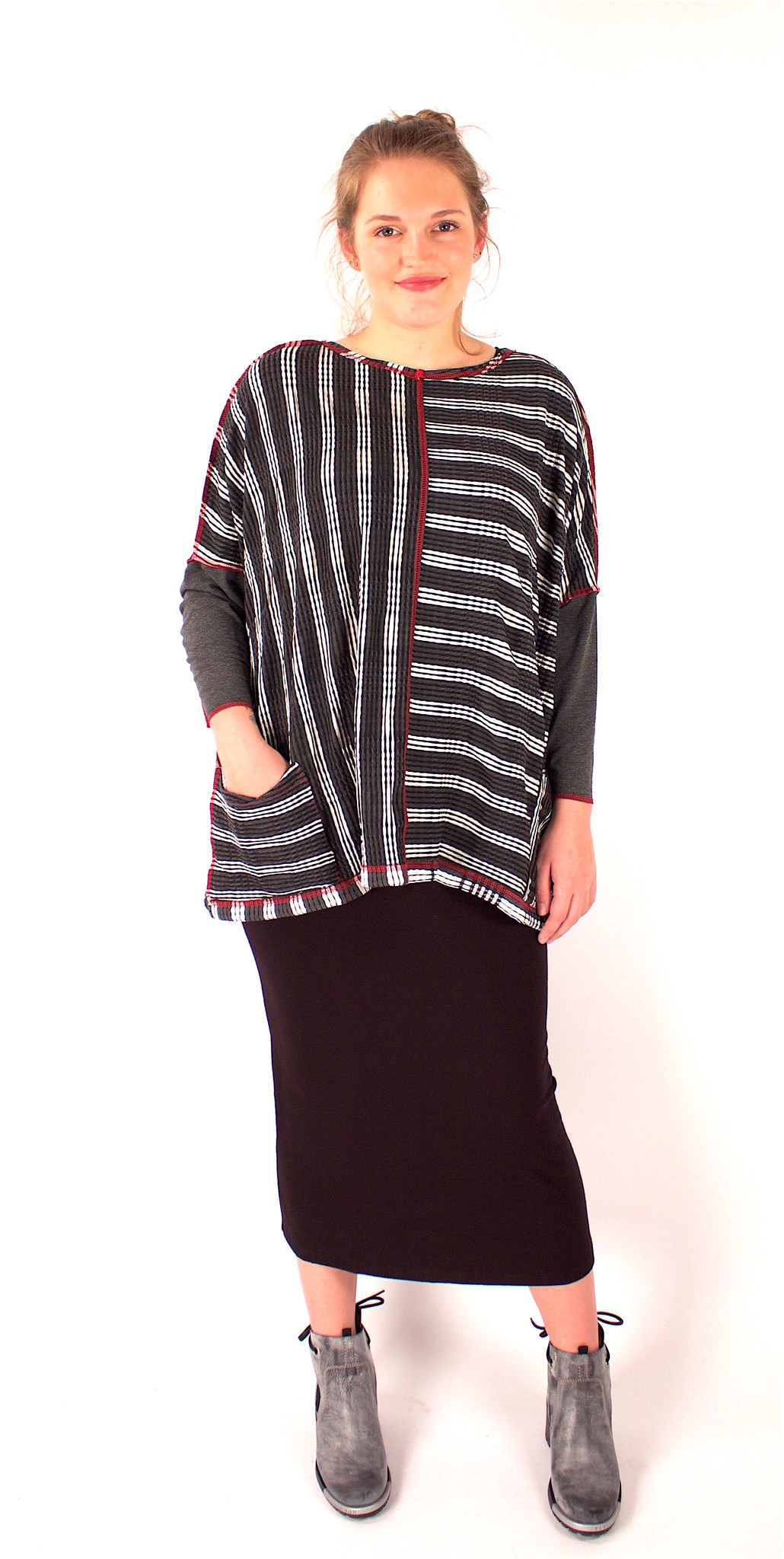 They're versatile.
Not too fussy but not too casual, the stripe can be dressed up or down depending on the outfit and material. Think of the difference between a silky striped skirt and a casual striped cotton t-shirt worn under a denim jacket. Stripes don't dictate the formality of an occasion the way something like polka dots or a tribal print might.
Stripes work for any age.
Polka dots can get chintzy, floral patterns can date you, but stripes suit everyone. From chunky sweaters with lots of negative space to thin lined high-necked boat shirts with a French flair, stripes work on any age without looking too styled. Kids look adorable and grownups look polished; it's an instant unifier that suits everyone.
Make stripes work for you!
As with any fabric and style, the material and type of stripe give a different character. Play around with thicknesses, fabric, and spacing to find a pattern that suits your specific body type!  
Come see our beautiful stripe selection in our boutique on James St. or shop with us online!